Tamarac

Emergency EV Charging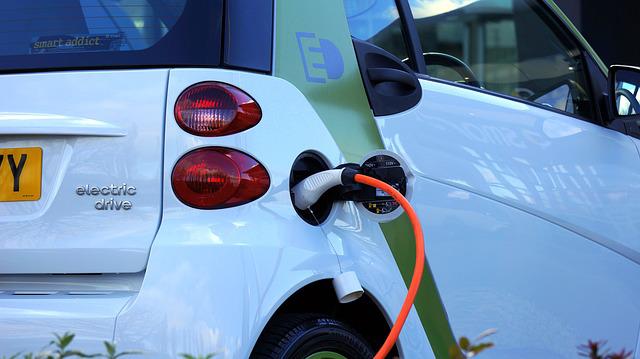 At Tamarac Towing Company, we know how inconvenient it can be to have your electric vehicle's battery run out while on the road. That's why we offer round-the-clock electric vehicle charging services throughout Broward County. Our tow trucks are equipped to handle all types of electric vehicles, regardless of brand or size, and our skilled drivers will get your vehicle to the closest charging station for a speedy recharge. Whenever and wherever you need it in Broward County, our efficient and cost-effective electric vehicle charging service is available to you.
Rely on us whenever you require electric vehicle charging services in Tamarac, FL. Our proficient team is always available to provide you with affordable and dependable solutions. We are the complete solution for your electric vehicle charging needs. Call us at (754) 333-6251.
Towing An EV
Tamarac Towing Company's expert drivers possess the expertise to transport electric vehicles (EVs) with utmost safety and precision. They use the appropriate equipment to guarantee the security of the vehicle and the operator during transportation.
We employ flatbed trucks to tow EVs, eliminating the potential risks associated with a hook and chain setup. Additionally, we may also use a dolly for the rear wheels to stop them from rotating during transit. Our technicians are trained in EV towing and have the necessary tools for these specialized vehicles. We take great care to ensure that your EV is delivered to its destination in its original condition.
If you're looking for a towing company that prioritizes safety and accuracy, Tamarac Towing Company is the solution for you. Rest assured that we will handle your electric vehicle with the utmost care and deliver fast, secure towing services. Reach out to us for all your electric vehicle towing needs.
Our Company also offers other services such as truck towing, jumpstarts service, and more.
No EV Left In The Dark
We have extensive experience in towing a variety of electric vehicles from various brands, such as Tesla, Rivian, Ford, Chevy, Nissan, Lucid, and Aptiv. Our knowledgeable technicians understand the specific towing requirements for each brand, ensuring the safe and secure transport of your vehicle. From Tesla's Model S, Model X, Model 3, and Model Y, to Rivian's R1T and R1S, Ford's Mustang Mach-E, Chevy's Bolt and Spark, Nissan's Leaf, Lucid's Air, and Aptiv's electric autonomous vehicles, we have successfully towed them all with ease and precision. Trust us to handle your high-performance EV with care.
At Tamarac Towing Company, we put safety and dependability first in all of our services. You can count on us to handle your electric vehicle with the utmost care and provide quick and efficient towing solutions. Don't hesitate to reach out for all your EV towing requirements.
With a focus on speed and reliability, Tamarac Towing Company provides electric vehicle towing services to anywhere in Broward County. Our skilled technicians are always on hand to help if you're stranded or in need of a charge, simply contact us today for all your EV towing needs.
Dial (754) 333-6251.